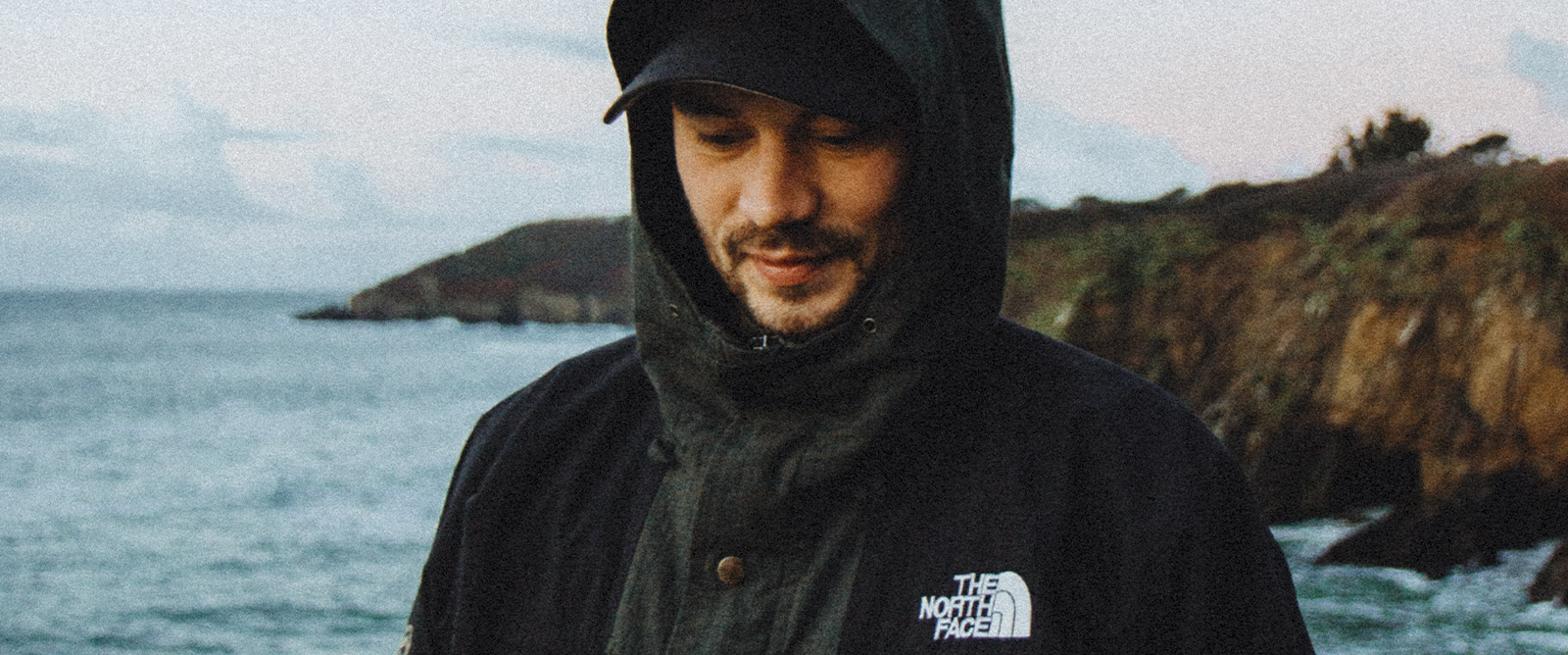 BLUTCH
Live AV 'Terre Promise' / live / dj set
Astropolis Records, Barbecue
Facebook – Instagram – Soundcloud – Spotify
Révélé en 2014 par Astropolis et les Transmusicales, le producteur Blutch figure parmi les jeunes artistes électroniques les plus talentueux de sa génération. Son premier album 'Terre Promise' sorti sur Astropolis Records en est le meilleur témoignage. Cet hommage à sa Bretagne natale prend la forme d'une musique électronique suave et généreuse, en apesanteur entre electronica, IDM, breakbeat, UK garage et house. Sur scène, ce manifeste prend toute son ampleur avec un fabuleux live AV, en collaboration avec le motion designer Romain Navier, qui l'accompagne avec une fable visuelle captivante qui a envoûté les scènes du festival du Bout du Monde, de Panoramas, du SEW, du Petit Bain et fait des escales aux Philippines, à Saint-Domingue et en Roumanie.
Son travail de production soigné aux milles textures, aiguisant au fil des ans une marque de fabrique singulière, a exploré toute une palette de la musique électronique : beats discos contemporains, abstract hip-hop, house soulful. Ses compositions, souvent mélancoliques, le rapproche d'artistes comme Rone, Four Tet ou Bicep.
Aujourd'hui, le jeune breton peut se targuer d'avoir été remisé par Michael Mayer, Terrence Parker, Mézigue, Jennifer Cardini & Damon Jee, Maud Geffray ou Lauer et d'avoir reçu le soutien de médias comme Resident Advisor, XLR8R, Télérama, Tsugi, Trax ou Radio Nova, comme de ses pairs, de Laurent Garnier à Tom Trago.
L'année 2023 marque un nouveau tournant pour Blutch avec la sortie de 'Condate'. Un EP quatre titres sur lequel le producteur réaffirme sa patte et son sens aiguisé de la production et qui comprend un remix de la Bruxelloise Azo.
EN
Revealed in 2014 by Astropolis and the Transmusicales, producer Blutch is one of the most talented young electronic artists of his generation. His debut album 'Terre Promise', released on Astropolis Records, is the best proof of it. This homage to his native land, Brittany, takes the form of suave, generous electronic music, in weightlessness between electronica, IDM, breakbeat, UK garage and house. On stage, this manifesto takes on its full dimension with a fabulous live AV, in collaboration with motion designer Romain Navier, who accompanies him with a captivating visual fable that has enchanted the stages of the Bout du Monde festival, Panoramas, SEW, Petit Bain and made stopovers in the Philippines, Santo Domingo and Romania.
His meticulous, textured production work, honing a singular trademark over the years, has explored a whole palette of electronic music: contemporary disco beats, abstract hip-hop, soulful house. His compositions, often melancholy, bring him close to artists such as Rone, Four Tet and Bicep.
Today, the young Breton can boast remixes from Michael Mayer, Terrence Parker, Mézigue, Jennifer Cardini & Damon Jee, Maud Geffray or Lauer, and the support of media such as Resident Advisor, XLR8R, Télérama, Tsugi, Trax or Radio Nova, as well as his peers, from Laurent Garnier to Tom Trago.
2023 marks a new turning point for Blutch with the release of 'Condate'. A four-track EP on which the producer reaffirms his signature style and sharp production sense, and includes a remix by the Brussels-based Azo.