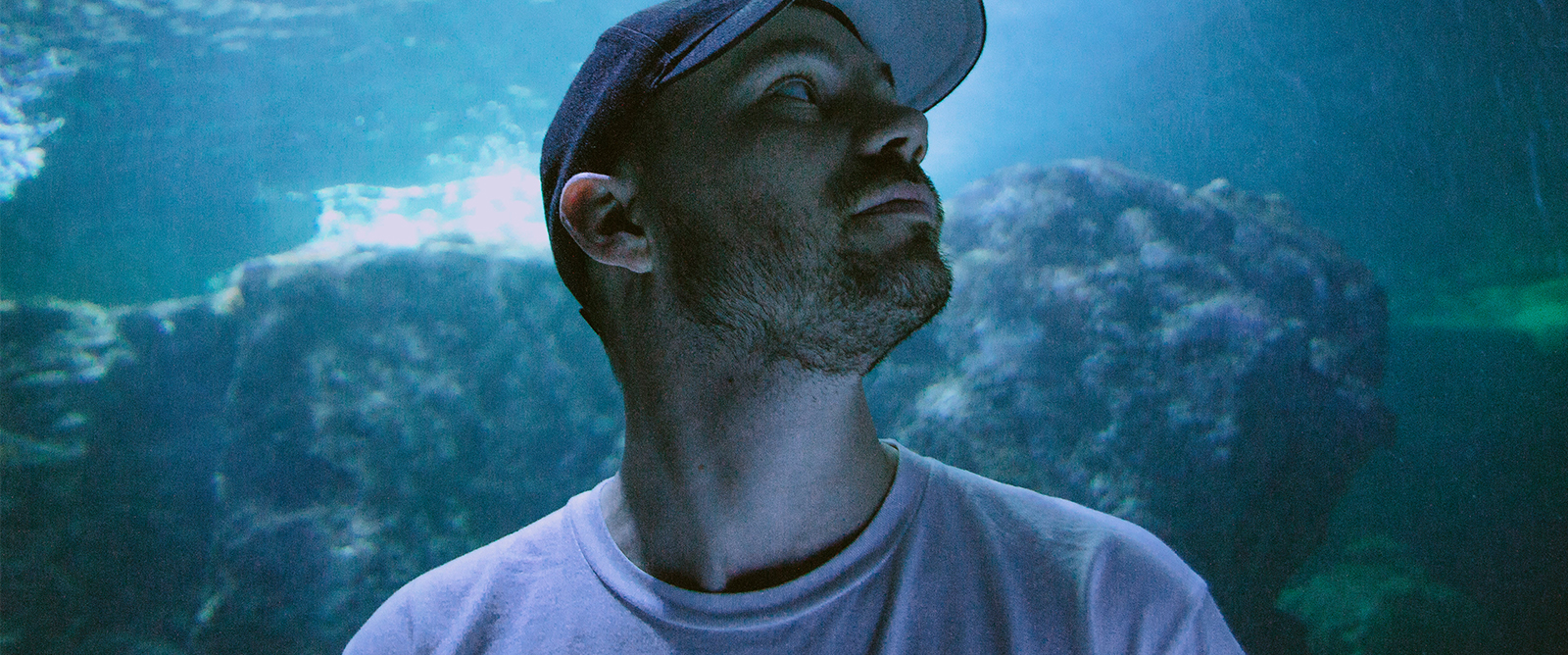 BLUTCH
Live AV 'Terre Promise' / live / dj set
Astropolis Records, Barbecue
Facebook – Instagram – Soundcloud – Spotify
Révélé en 2014 par Astropolis et les Transmusicales, le producteur Blutch s'est hissé au rang de relève, grâce à de nombreuses sorties sur Astropolis Records, Nowadays, Délicieuse Musique, Barbecue et Dance Around 88, lui permettant de collaborer avec des légendes, comme le pionnier de la house US Terrence Parker ou le gourou de Kompakt Michael Mayer, et la crème des producteurs contemporains : Mézigue, Lauer, Red Rack'em, Strip Steve ou Maxime Dangles. De Laurent Garnier à Tom Trago, Blutch a reçu l'appui des plus grands artistes, et le soutien de médias comme XLR8R, Resident Advisor, Tsugi, Trax ou Radio Nova. 
Après des débuts prometteurs entre hip hop et abstract qui ont affolé les plateformes de stream, des vinyles house fiévreux et vagabonds aux influences soulful, des beats disco contemporains et solaires, Blutch affine son travail de production aux milles textures et aiguise une marque de fabrique singulière entre electronica, breakbeat et house, marchant sur les pas de Rone, Bicep ou James Holden. Il en dévoile les premiers contours sur Astropolis Records avec l'EP 'La Cité des Etoiles' en 2020, annonçant le début d'une nouvelle et longue aventure sur le label brestois, qui accueillera son premier album au début de 2022,'Terre Promise'. Un hommage à sa Bretagne natale et un tournant sonore qui révèle une musique électronique suave et généreuse en apesanteur entre electronica, IDM, breakbeat, UK Garage et house. Les trois premiers singles 'Cobalan', 'River' et 'Poplar' annoncent un premier exercice du long-format très réussi, accompagné de remixes de la crème de la scène électronique française et européenne : Jennifer Cardini & Damon Jee, Mézigue, Lauer, Maud Geffray, Madben et Malcolm.
Un album qui prendra toute son ampleur sur scène avec un fabuleux live AV, en collaboration avec le motion designer Romain Navier qui l'accompagne avec une fable visuelle captivante, une immersion totale entre deux mondes, réel et onirique, mixant paysages méditatifs et rêves abstraits. Une scénographie rêveuse et lumineuse qui illustre parfaitement l'univers de Blutch.
EN
Revealed in 2014 by leading French independant festivals Astropolis and the Transmusicales, Blutch has risen to the rank of up-and-comer producer, thanks to numerous releases on Astropolis Records, Nowadays, Délicieuse Musique, Barbecue and Dance Around 88, allowing him to collaborate with legends, such as US house pioneer Terrence Parker or Kompakt boss Michael Mayer, and the cream of contemporary producers: Lauer, Red Rack'em, Strip Steve, Mézigue or Maxime Dangles. From Laurent Garnier to Tom Trago, Blutch has received the support of the greatest artists, and the backing of media such as XLR8R, Resident Advisor, Ransom Note, Groove and Faze.
After promising beginnings between hip hop and abstract that have panicked the stream platforms, feverish and wandering house vinyls with soulful influences, contemporary and sunny disco beats, Blutch refines his production work with a thousand textures and sharpens a singular trademark between electronica, breakbeat and house, following in the footsteps of Rone, Bicep or James Holden. He unveiled the first outlines of this new identity on Astropolis Records with 'La Cité des Etoiles' EP in 2020, announcing the beginning of a new and long adventure on the label, which will welcome his debut album in early 2022, 'Terre Promise'. A tribute to his native Brittany and a sonic turning point revealing a suave and generous electronic music in weightlessness between electronica, IDM, breakbeat, UKG and slow house. The first three singles 'Cobalan', 'River' and 'Poplar' announce a very successful first exercise of the long-format, accompanied by remixes from the cream of the French and European electronic scene: Jennifer Cardini & Damon Jee, Mézigue, Lauer, Maud Geffray, Madben, Malcolm.
An album that will take on its full dimension on stage with a fabulous live AV, in collaboration with the motion designer Romain Navier who accompanies it with a captivating visual fable, a total immersion between two worlds, real and dreamlike, mixing meditative landscapes and abstract dreams. A dreamy and luminous scenography that perfectly illustrates Blutch' universe.