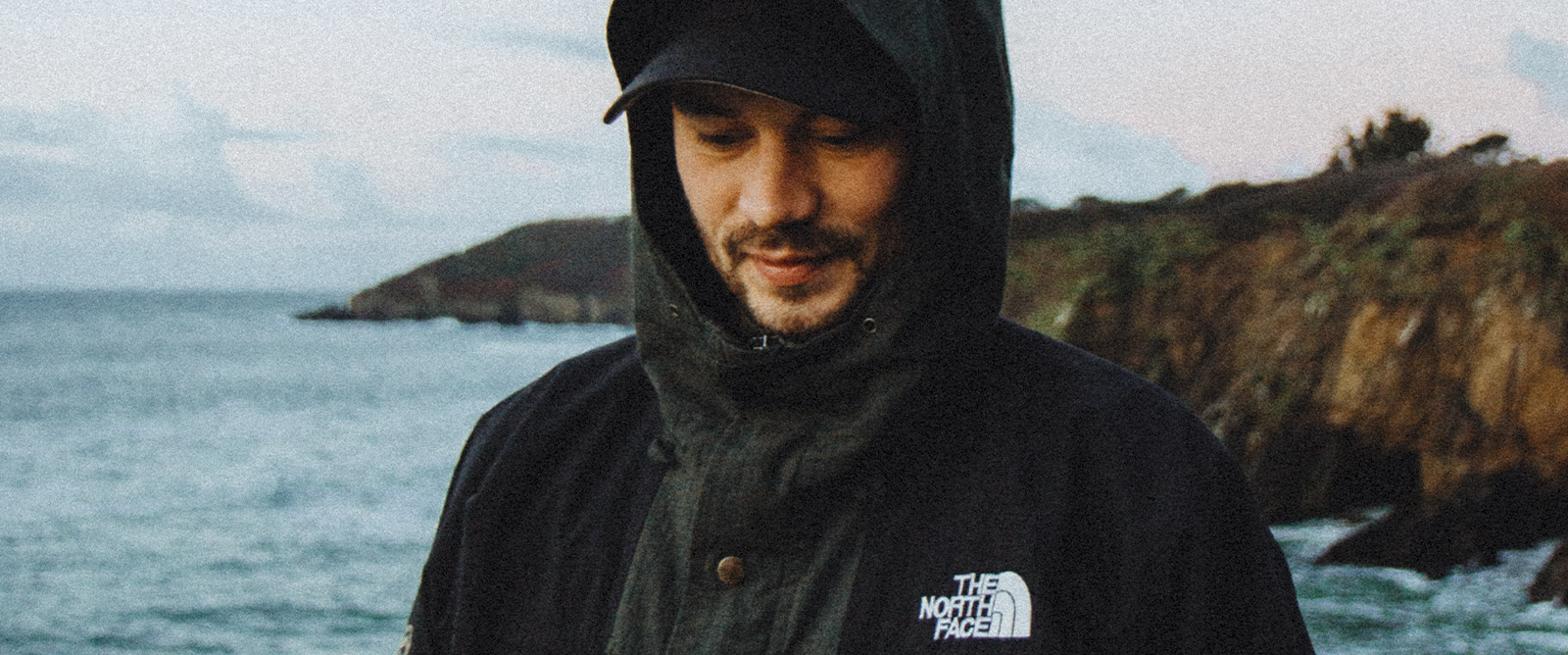 BLUTCH
Live AV 'Terre Promise' / live / dj set
Astropolis Records, Barbecue
Facebook – Instagram – Soundcloud – Spotify
Révélé en 2014 par Astropolis et les Transmusicales, le producteur Blutch figure parmi les jeunes artistes électroniques les plus talentueux de sa génération. Son premier album « Terre Promise » sorti sur Astropolis Records en est le meilleur témoignage, cet hommage à sa Bretagne natale sous la forme d'une musique électronique suave et généreuse, en apesanteur entre electronica, IDM, breakbeat, UK garage et house, synthèse d'un parcours sans fautes durant lequel l'artiste a exploré les genres, de ses débuts prometteurs entre hip-hop et abstract qui ont affolé les plateformes de stream, ses vinyles de house fiévreuse aux influences soulful, des beats disco contemporains et solaires et surtout, un travail de production soigné aux milles textures, aiguisant au fil des ans une marque de fabrique singulière marchant aujourd'hui sur les pas de Rone, Bicep ou Four Tet. Aujourd'hui, le jeune breton peut se targuer d'avoir été remixé par Michael Mayer, Terrence Parker, Mézigue, Jennifer Cardini & Damon Jee, Maud Geffray ou Lauer et d'avoir reçu le soutien de médias comme Resident Advisor, XLR8R, Télérama, Tsugi, Trax ou Radio Nova, comme de ses pairs, de Laurent Garnier à Tom Trago.
Sur scène, son manifeste 'Terre Promise' prend toute son ampleur avec un fabuleux live AV, en collaboration avec le motion designer Romain Navier, qui l'accompagne avec une fable visuelle captivante, une immersion totale entre deux mondes, réel et onirique, mixant paysages méditatifs et rêves abstraits. Une scénographie rêveuse et lumineuse qui illustre parfaitement l'univers de Blutch et qui a envoûté les scènes du festival du Bout du Monde, de Panoramas, du SEW, de Petit Bain et fait des escales aux Philippines, à Saint Domingue et en Roumanie.
EN
Revealed in 2014 by leading French independant festivals Astropolis and the Transmusicales, Blutch is one of the most talented young electronic artists of his generation. His first album « Terre Promise » released on Astropolis Records is the best proof of it. A tribute to his native Brittany in the form of a suave and generous electronic music in weightlessness between electronica, IDM, breakbeat, UKG and slow house, synthesis of a faultless career during which the artist has explored the genres, from his promising beginnings between hip hop and abstract that have panicked the stream platforms, feverish house vinyls with soulful influences, contemporary and sunny disco beats, and above all, a careful production process with a thousand textures and sharpens a singular trademark following in the footsteps of Rone, Bicep or Four Tet. Today, the young Breton can be proud of having been remixed by Michael Mayer, Terrence Parker, Mézigue, Jennifer Cardini & Damon Jee, Maud Geffray or Lauer and to have received the support of media as Resident Advisor, XLR8R, Télérama, Tsugi, Trax ou Radio Nova, as his peers, from Laurent Garnier to Tom Trago.
On stage, 'Terre Promise' take on its full dimension with a fabulous live AV, in collaboration with the motion designer Romain Navier who accompanies it with a captivating visual fable, a total immersion between two worlds, real and dreamlike, mixing meditative landscapes and abstract dreams. A dreamy and luminous scenography that perfectly illustrates Blutch' universe and which has enchanted the stages of the Festival du Bout du Monde, Panoramas, SEW, Petit Bain and made stops in the Philippines, Santo Domingo and Romania.