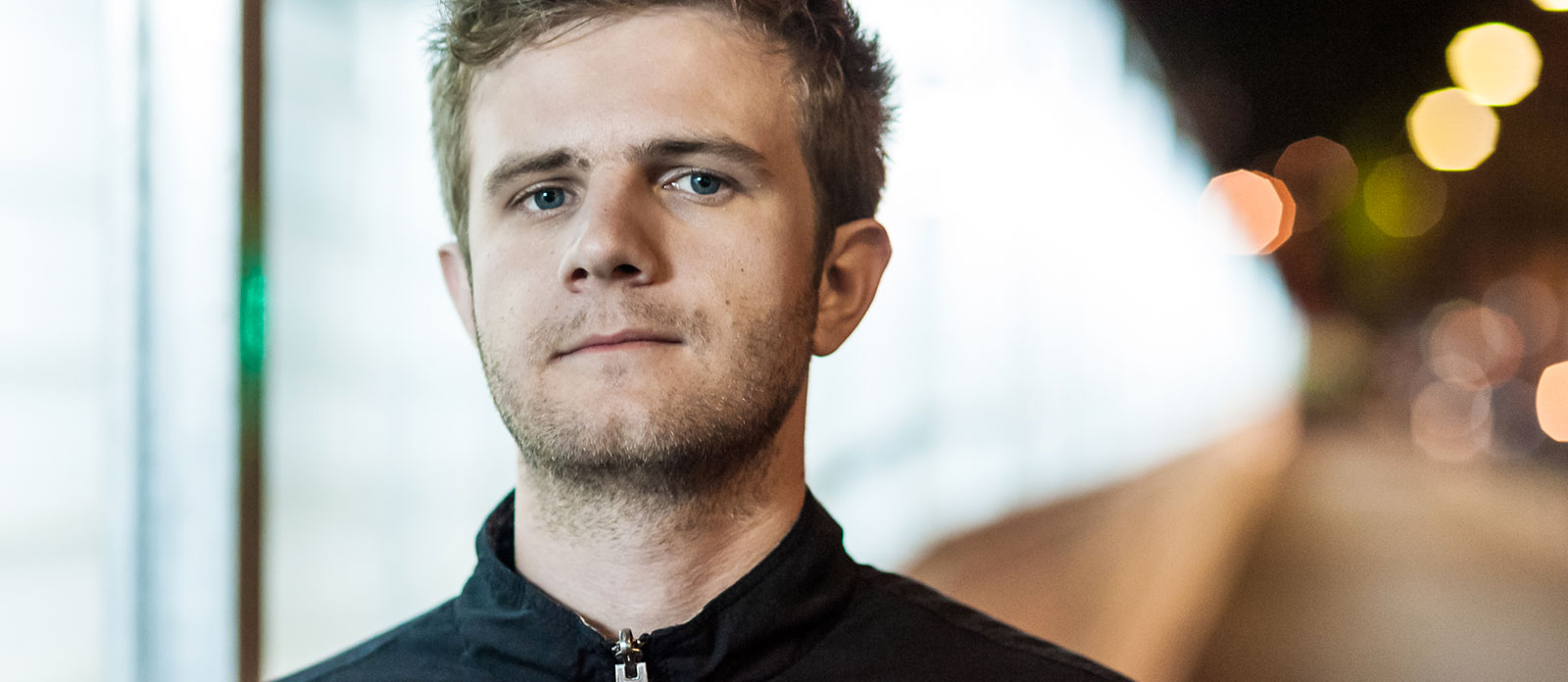 MAXIME DANGLES
Live / ciné-concert 'Les Délivrés / dj set
Skryptöm
Facebook – Instagram – Soundcloud – Spotify
Au milieu des années 2000, Maxime Dangles entre par la grande porte des musiques électroniques, signant ses premiers maxis sur Kompakt, où sa techno mélodique au groove classieux trouve parfaitement sa place. Ses sorties lui valent d'être remarqué par Moby, Simian Mobile Disco ou Röyksopp qui lui commandent des remixes. Début 2010, le jeune sudiste délaisse quelque peu les softwares et outils numériques pour un nouvel univers musical aux sonorités tranchantes, brutes et percutantes, qu'il développe au travers de son alias plus sombre DNGLS. Fort de ce succès renouvelé – Green Velvet lui confiant même la mission de remixer son Millie Vanillie – il se produit sur d'excellentes scènes comme le Berghain, le Rex Club, le Studio 80, Astropolis dont il est résident et même en Chine. Il signe alors chez Bedrock, Herzblut, Break New Soil ou Skryptöm, label de son ami Electric Rescue, aux côtés de qui il joue régulièrement en live au sein de Möd3rn. Un goût et une exigence pour les performances abouties qu'il cultive également en solo, comme l'illustre son premier long-format 'Resilience', proclamant les mutations de son empreinte sonore, entre techno généreuse et exaltante, electronica cotonneuse et composition organique et introspective. Quand il ne s'affaire pas au live, il sillonne la France au gré de multiples collaborations, comme pour Ableton dont il est formateur certifié ou sa participation depuis 2019 au projet SONARS avec La Carène, pour un live organique et captivant sur la fragilité du milieu marin. En 2021, Maxime Dangles sort 'Chanfleury', son deuxième album, dont certains morceaux sont remixés par Arnaud Rebotini ou Maelstrom.
Cultivant son goût pour l'expérimentation, il composait plus récemment la bande-son du documentaire 'Les Délivrés' de Thomas Grandrémy (Soudoreille), dénonçant les dérives de l'uberisation en suivant la lutte syndicale et le stress quotidien des livreurs à vélo pour les grandes plateformes comme Delivroo ou Uber Eats. Un projet fort et poignant qui s'adapte sur scène en 2021 sous la forme d'un ciné-concert qui laissera plus de place à sa musique, orchestrée live avec ses machines et son modulaire. Un format déjà dévoilé au public à Bars en Trans et au au festival OFNI, ou prochainement à Astropolis l'Hiver, au Stereolux et la SMAC Les Abattoirs. Ce travail de bande-son prendra également la forme d'un album 'Les Délivrés' entre IDM, electronica et club music, à venir dans l'année 2022 sur le label Lifeguards et dont deux extraits, 'Affrontements' et 'Matin Rose' sont disponibles. Un son brut et percutant faisant écho au combat de ces travailleurs de l'ombre. Collectionnant les projets innovants et explorant sans limites, Maxime Dangles est sans nul doute un expert des machines, un savant producteur prometteur à l'esthétique futuriste, en quête d'un son spatial rare.
EN
In the middle of the year 2000, Maxime Dangles entered the electronic music scene by the big door, releasing his first EPs on Kompakt, where his melodic techno with a classy groove found its place perfectly. His releases brought him to the attention of Moby, Simian Mobile Disco and Röyksopp, who commissioned remixes by him. At the beginning of 2010, the young French producer abandoned software and digital tools for a new musical universe with sharp, raw and percussive sounds, which he developed through his darker alias DNGLS. With this renewed success – Green Velvet even entrusted him with the mission of remixing his Millie Vanillie – he performed on excellent stages such as the Berghain, Rex Club, Studio 80, Astropolis – where he's a resident – and even in China. He then signed to Bedrock, Herzblut, Break New Soil or Skryptöm, the label of his friend Electric Rescue, with whom he regularly plays live in Möd3rn. A taste and a requirement for accomplished performances that he also cultivates as a solo artist, as illustrated by his debut LP 'Resilience', which proclaims the mutations of his sonic imprint, between generous and exhilarating techno, cottony electronica and organic and introspective composition. When he's not working live, he travels around France with multiple collaborations, such as for Ableton, for which he is a certified trainer, or his participation since 2019 in the SONARS project with La Carène, for an organic and captivating live show on the fragility of the marine environment. In 2021, Maxime Dangles released 'Chanfeury', his second album, some of which were remixed by Arnaud Rebotini or Maelstrom. In 2021, Maxime Dangles will release 'Chanfeury', his second album, some of which will be remixed by Arnaud Rebotini or Maelstrom.
Cultivating his taste for experimentation, he recently composed the soundtrack of the documentary 'Les Délivrés' by Thomas Grandrémy (Soudoreille), denouncing the excesses of uberisation by following the union struggle and the daily stress of deliverymen on bicycles for large platforms such as Delivroo or Uber Eats. A strong and poignant project that will be adapted on stage in 2021 in the form of a film-concert that will leave more room for his music, orchestrated live with his machines and his modular. A format already unveiled to the public at Bars en Trans and the OFNI festival, or soon at Astropolis l'Hiver, Stereolux and the SMAC Les Abattoirs. This soundtrack work will also take the form of an album 'Les Délivrés', a cross between IDM, electronica and club music, to be released in 2022 on the Lifeguards label, of which two extracts, 'Affrontements' and 'Matin Rose' are available. A raw, hard-hitting sound that echoes the struggle of these shadow workers. Collecting innovative projects and exploring without limits, Maxime Dangles is undoubtedly a machine expert, a promising producer with a futuristic aesthetic, in search of a rare spatial sound.