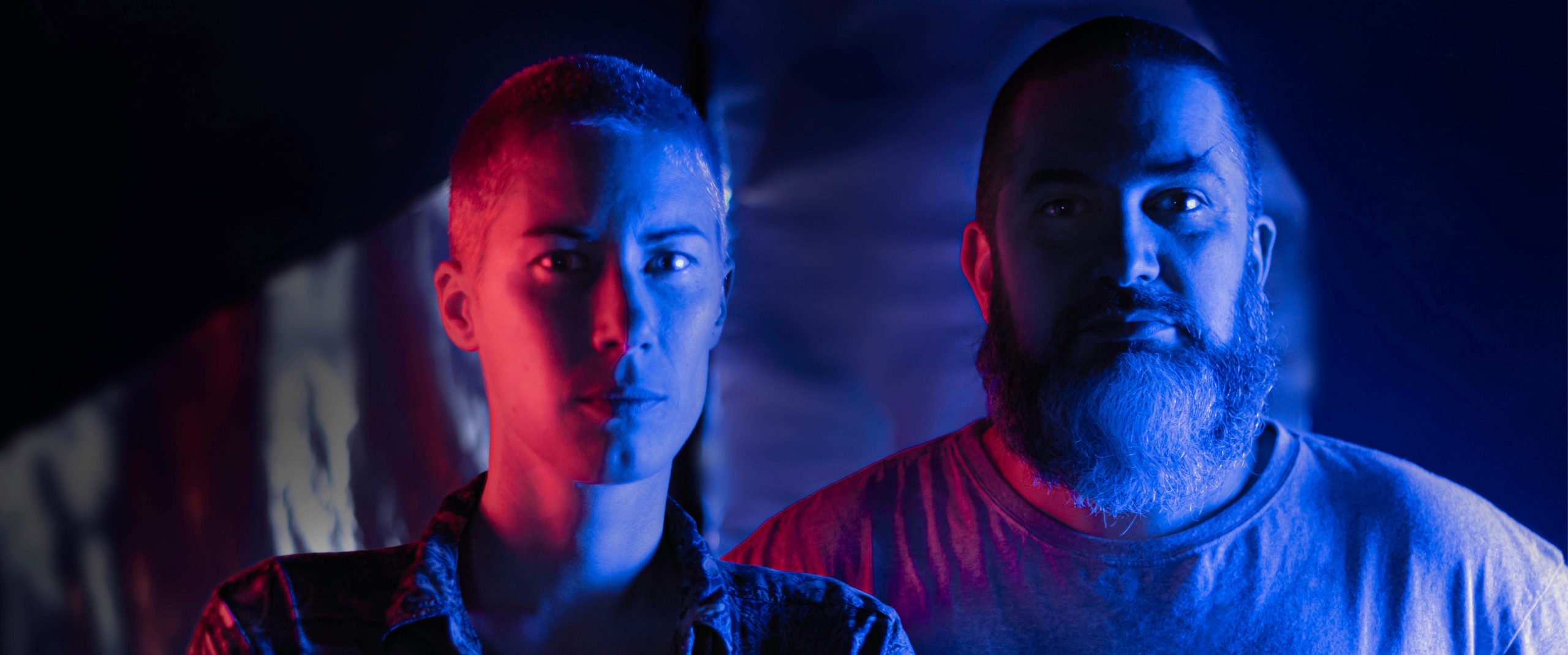 LA FRAICHEUR & LEONARD DE LEONARD
Europe – Leonizer Records, Gegen Records, A-Traction
Facebook – Instagram – Soundcloud – Spotify
Facebook – Instagram – Soundcloud – Spotify
Après près d'une décennie de collaborations à Berlin, de la production en studio aux radios, des séries de soirées en labels, il était temps pour La Fraicheur & Leonard de Leonard de lancer une nouvelle facette de leur alchimie fusionnelle : le live. Fort.e.s de leurs expériences communes en tant que dj et à la production, les deux artistes ont créé une formule et une vision qui placent les danseur.ses au centre de leurs préoccupations. Chacun.e détient un background solide dans l'art de chamaniser les clubs et les festivals, leur permettant de transmettre à leur audience, ce dont elle a besoin au bon moment. Un travail de production en corrélation avec les émotions et la narration, et un amour de l'analogique, du numérique et du modulaire qui donnent naissance à une expérience live exigeante et captivante. Sur scène, le duo est complémentaire. Quand l'un.e s'occupe du groove et du rythme, l'autre s'alimente de l'énergie du public pour improviser une mélodie. Une symbiose qui nous happe, du voyage émotionnel à la techno de peak time en passant par l'acid, l'indus ou encore la ghetto tech.
Depuis leur premier EP "Sang Chaud" fin 2019 sur le label Leonizer Records, remixé par des étoiles montant·e·s de la scène européenne, comme Calling Marian ou 2+2=5, le duo a enchaîné les sorties sur A-Traction, Leonizer, Sigourney Discs et sur Gegen, dont un various aux côtés d'Ellen Allien et Paula Temple.
EN
After almost a decade of collaborations in Berlin, from studio production to radio, from party series to labels, it was time for La Fraicheur & Leonard de Leonard to launch a new facet of their fusion alchemy: live. Drawing on their shared experience as DJs and producers, the two artists have created a formula and a vision that puts dancers at the centre of their concerns. Each has a strong background in the art of shamanising clubs and festivals, allowing them to deliver what their audience needs at the right time. Production work that correlates with emotion and storytelling, and a love of analog, digital and modular, result in a demanding and captivating live experience. On stage, the duo is complementary. When one takes care of the groove and rhythm, the other feeds off the energy of the audience to improvise a melody. A symbiosis that takes us from an emotional journey to peak time techno via acid, indus or ghetto tech.
Since their first EP « Sang Chaud » at the end of 2019 on Leonizer Records, remixed by rising stars of the European scene, such as Calling Marian or 2+2=5, the duo has released on A-Traction, Leonizer, Sigourney Discs and on Gegen, including a various alongside Ellen Allien and Paula Temple.